The Gemini bitcoin exchange was devised by a famous pair of twins, Cameron and Tyler Winklevoss. You might remember them as the Olympians who sued Mark Zuckerburg. But today, you should be thinking of them as owners of nearly 1% of the world's bitcoin, as well as a legitimate trading exchange named Gemini.
These American brothers brought Gemini to the world in 2015, and they used a very different approach to building a cryptocurrency company. Based in New York, they took a route that most others were desperately trying to avoid: regulation. Before launching the exchange, it became a fully compliant and fully registered enterprise, and it held the highest levels of both capital reserves and compliance to banking standards.
The 'Winklevii' continue to strive to build a world-class exchange of digital assets. Their underlying philosophy in the unruly cryptocurrency world is to always ask for permission, rather than beg for forgiveness.
It is clear that the company has designed itself to stay completely above-board every step of the way. Many now see it as one of the most—if not the most—legitimate trading platforms in the world.
Functionality
The Gemini platform is very nicely designed to enhance user confidence. I found it very simple to use.
While it is not packed with advanced features, it does provide a smooth, quick, responsive experience. The exchange chugs along nicely. Its balances, orders, and prices instantaneously change, so you'll never lose your place. This feature is important to me in any exchange. In the past, I have been frustrated elsewhere by slow loading times and dippy connections.
Security-wise, it provides the functions you would expect, including two-factor authentication, which is a must in any financial account. The website explains security measures in a transparent manner, including cold-storage techniques and Amazon Web Services. This transparency is important to know about, especially if you are working with large transactions on a regular basis.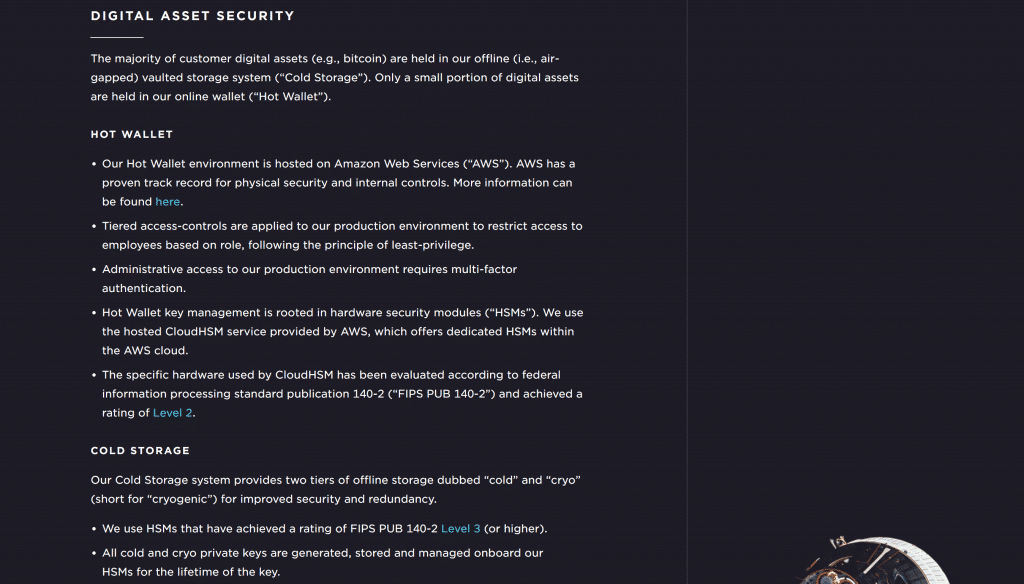 Supported Currency
Gemini's supported currency is a showcase of an exchange that is building in a slow but strong manner. Since it is still primarily branded as a US bitcoin exchange, there is not a wide range of functionality for crypto- or fiat currency.
The introduction of ethereum trading may signal the slow rollout of other strong currencies in the future.
US dollars continue to be the only fiat currency for deposits, withdrawals, and trading. Although the exchange is opening up to more countries, Americans will find it particularly helpful, as far as making trustworthy bank deposits and withdrawals.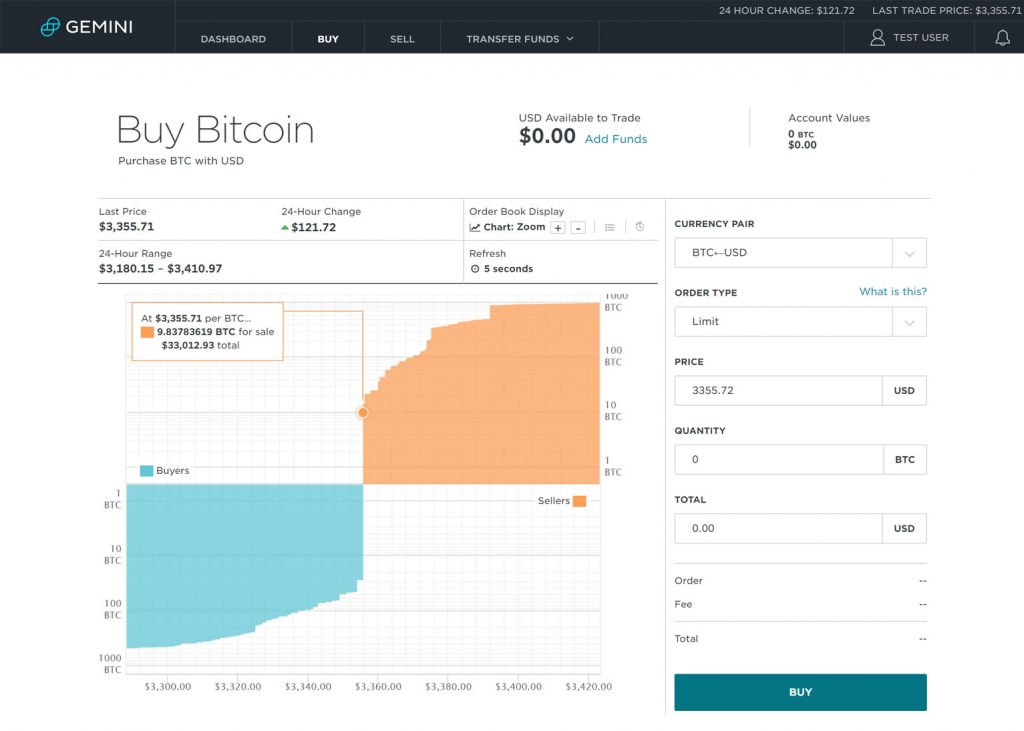 A big bonus for Gemini is the ability to trade real dollars. Some exchanges, such as Bitfinex, don't have direct BTC-to-USD trading, so you have to use Tether's 'USDT' instead. Gemini takes the further step of pegging your trades to real currency. That way, you can make a withdrawal without the need for Tether's cryptocurrency.
Fees
At first glance, Gemini's fees appear to be a little complicated, but you can get the full rundown
here.
The headlines say that most people are looking at a 0.25% maker fee, as well as a 0.25% taker fee. (That's roughly the industry standard.) These fees are reduced when you hit certain volume trades. The maker fee is discounted to 0% for certain volumes, and the taker fee will reduce it to 0.15% after 10,000 bitcoin. (So if you're buying an expensive 'bitcoin pizza,' take this information into consideration.)
The no-fee deposits and withdrawals provide a welcome addition to the service. Sometimes, it's a real kick in the teeth when you find a sneaky withdraw fee tagged on.
Customer Support
Gemini customer support is relatively generic for a bitcoin exchange. There is an in-depth
FAQ
that answers most burning questions.
Specific inquiries are dealt with via email. I read about the quick response times of the customer service team, so I sent an inquiry to check it out myself. I received a reply within a couple of hours, which is really pleasing. With other platforms, I'm usually left waiting for 2 or 3 days.
It would be nice to be able to call a representative, but phone support still eludes the Bitcoin industry (aside from Coinbase's recent attempts). For most exchanges, there are teething problems in customer support, as they struggle to expand and keep up with rapid demand.
Public Opinion / Online Reviews
It is interesting to examine the public take on the Gemini exchange. Few user reviews exist, and there's certainly not a flood of condemnation. The user base doesn't match the likes of Bitstamp or Bittrex yet.
The well-known names behind the project really do give it an air of authenticity. For one reason or another, far too many owners of crypto companies shield their identity. It's a big turnoff to me as a consumer. Since the Winklevii have very publicaly pushed the business and built regulations, they've won people's trust. Most exchange users see Gemini as the most legit platform.
Conclusion: Is Gemini a Good Exchange?
Gemini is a solid exchange with a trustworthy backing from the public. Moving money into Bitcoin markets helps strengthen the exchange, which has only been fully operational since 2016.
However, I would personally like to see more supported currency. With Gemini, there is no range of altcoins to trade, which is going to put a lot of regular traders off.
But if you are looking for a place to trade bitcoin and ether with confidence, then you will not go wrong by using Gemini.